Multi Step Form – Plugin for WordPress
Create responsive, complex Multi-Step formulas. A drag & drop-based back end makes it easy to create highly complex forms for e.g. user surveys.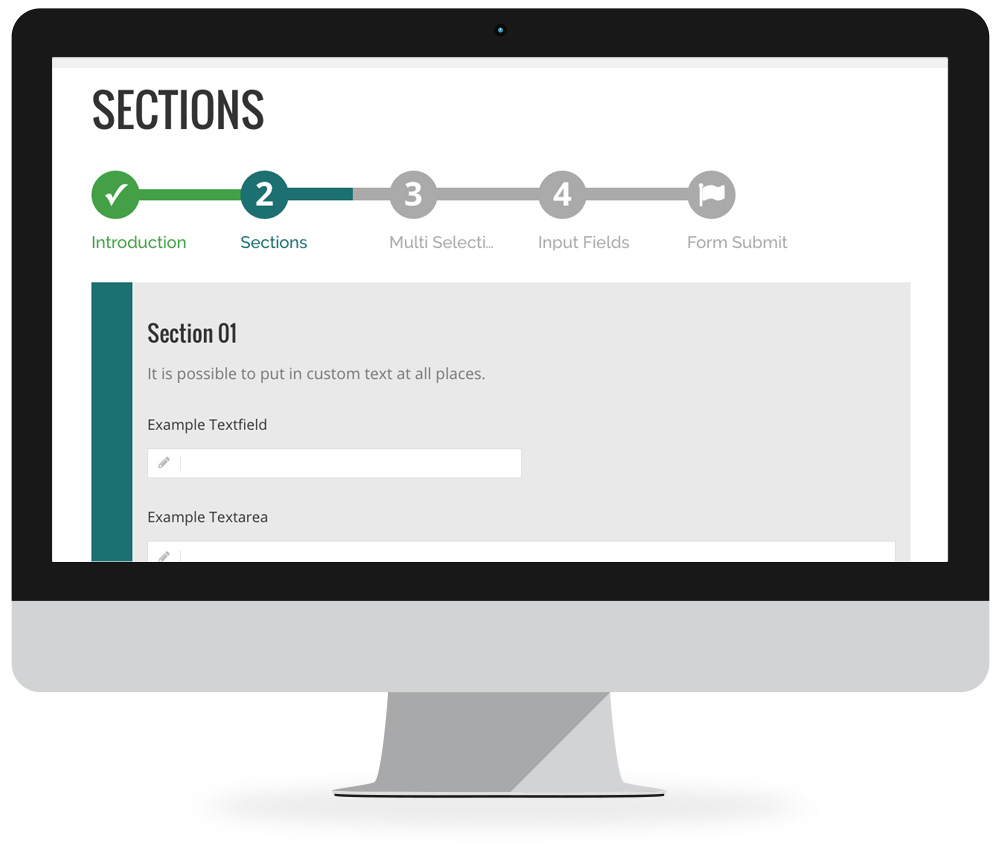 Some key features of this plugin
Animated progress bar.
The animated progress bar is responsive too and shows – separated in steps – your users where you are in the form.
Fully responsive!
Perfect for mobile access! The Frontend of Multi Step Form is fully responsive. It can be used on all devices, be completed and submited from there. We made sure that the form output can be optimally displayed on all screen resolutions.
Drag&Drop
Creating forms is as easy as never before. Use Drag&Drop to place the fields in your formular. These can be moved and rearranged at any time. The individual steps of the forms can also be moved so that the sequence can be changed or expanded afterwards.
Back end
The back end is simply structured. Even untrained users can quickly understand the Plugin. Our Pro versions also offer user support.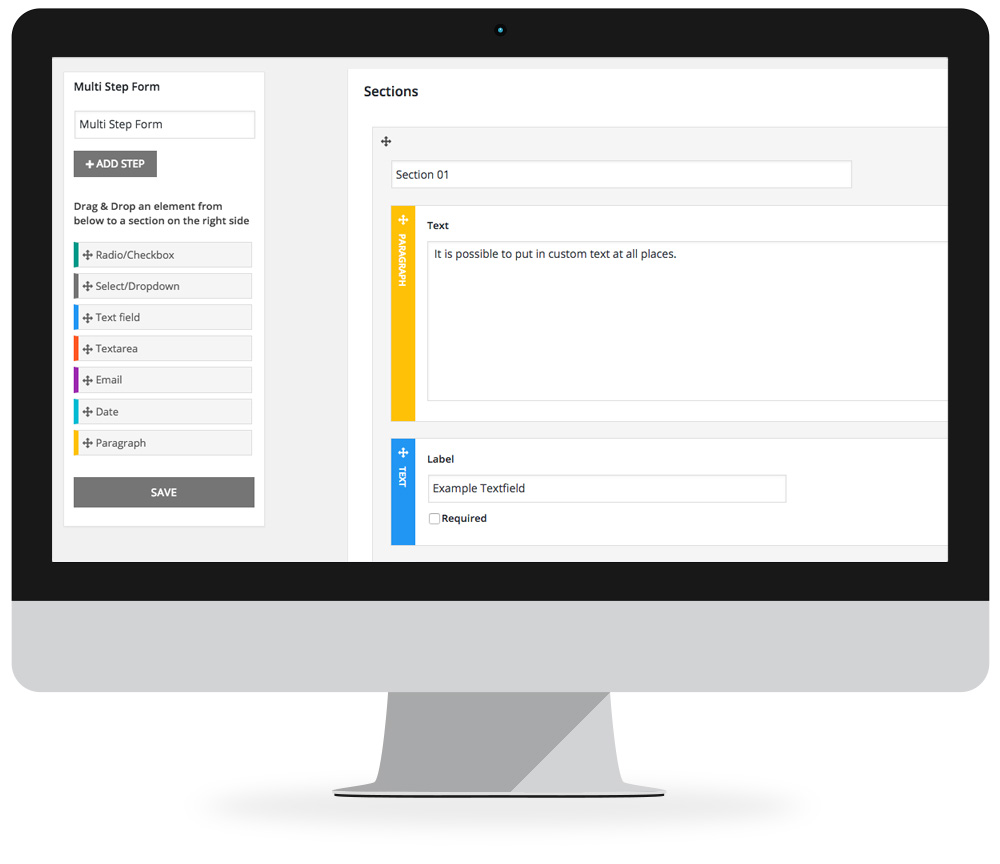 Multi Step Form will be continuously improved. The free version provides a variety of exciting features for creating complex forms.
In future the free version features will be continuously fully accessible. Further features, e.g. the display of evaluated reports or formatted output mails will only be available in the Pro version, which will probably be available in two release stages.